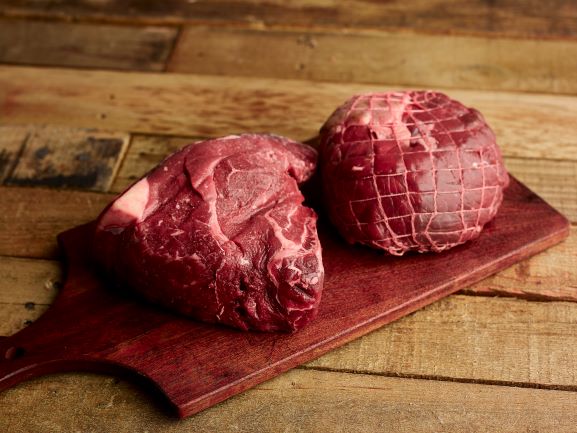 We've used this recipe for all 3 roasts, but I will use Chuck roast for this recipe.
Ingredients:
1 2-3 lb Chuck Roast (frozen)
1 Onion, chopped
Seasonings for roast - I use homemade seasoned salt and garlic
Carrots, sweet potatoes, yellow potatoes - really, any veggies you would like to add.
Directions:
Place frozen roast in crockpot.  Peel and cut up desired veggies and add in around roast.  Cover veggies and roast with seasonings and onion.  Place lid on and turn crockpot to "low" setting.  Cook at low for 12 hours.  That's it!  Make sure you DON'T add any water, as this will have enough liquid from being frozen.